Coca-Cola buys Costa Coffee from Whitbread for PS3. 9bn
Other suitors werent wearing the right suit or driving the right car Alison Brittain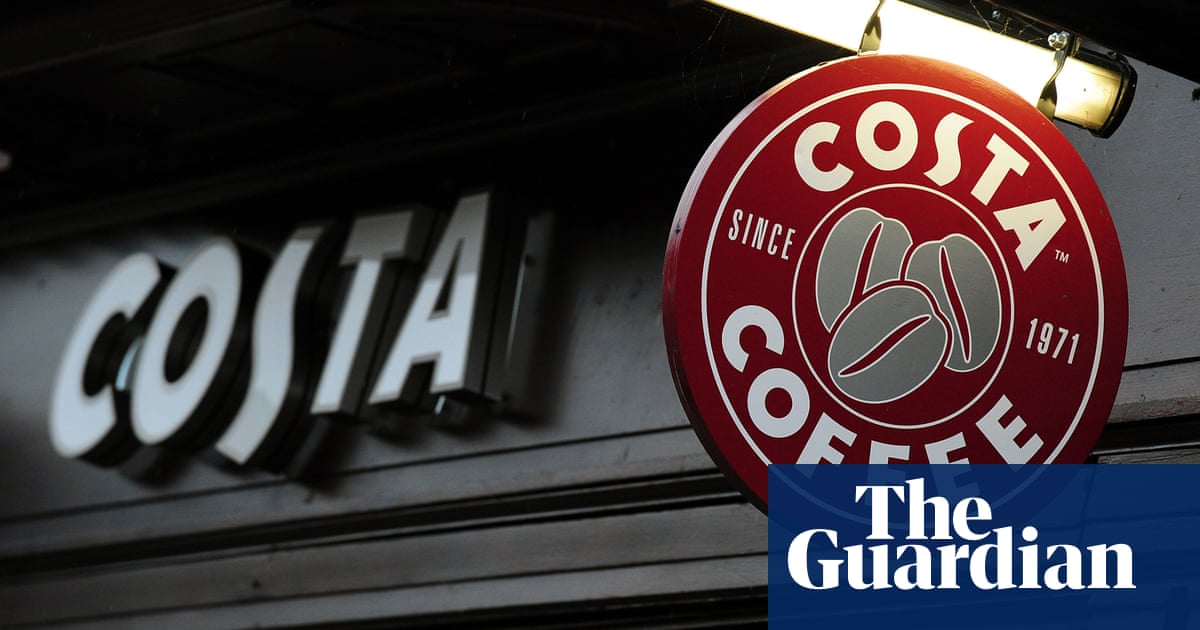 The soft drinks giant Coca-Cola is buying the Costa Coffee chain in a near-PS4bn deal that underlines the scale of the global coffee revolution.
The takeover will overnight turn Coca-Cola into the UK's biggest coffee shop player and devote it a foothold in what is one of the world's fastest-growing beverages categories. The global coffee shop market alone is worth $165 bn( PS127bn ).
Alison Brittain, the chief executive of Costa Coffee's owner Whitbread, said the coffee chain had been approached by a number of potential purchasers but Coke's desire to snap up the 4,000 -store chain was a" dream bargain" for investors.
Whitbread, which also owns the Premier Inn hotel chain, bought Costa from its founders Sergio and Bruno Costa for PS19m in 1995 when it had only 39 stores. Shares in the UK group soared on the back of the deal, closing up more than 16% as delighted investors responded to the much higher than expected sale price.
" The other suitors weren't wearing the right suit or driving the right vehicle ," explained Brittain of the other approaches it received." It's Coke we decided to go up the aisle with, with a very large ring on our thumb ."
The takeover is the latest in a series of blockbuster bargains as beverages manufacturers reinvent themselves for an age in which the sugar-laden soft drinks that induced their names are in decline. PepsiCo recently bought the fizzy drinks maker SodaStream while the Swiss food giant Nestle has struck a $7.3 bn bargain to license Starbucks-packaged coffees and teas around the world.
The UK could be nearing peak coffee, however, with the increasing numbers of shops growing from 10,000 in 2007 to 24,000 today, according to analysts at Allegra World Coffee Portal. There are nearly twice as many Costa Coffee branches in the UK as there are Starbucks and virtually four times the number of Caffe Neros.
Read more: www.theguardian.com