How smoothie brand Innocent became a bestseller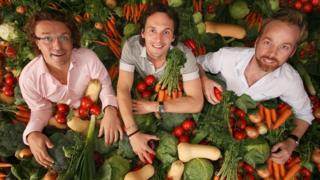 It was smoothie brand Innocent's first big breakthrough, and the three founders realised they had to do whatever it took to make it a success. Even if that entailed a little bit of subterfuge.
This was back in 2000, and supermarket chain Waitrose had agreed to trial the firm's drinks in 10 stores.
Innocent was just 18 -months old at the time, and it was the first time it had got its smoothies onto the shelves of their own nationals UK retailer.
You might think it would have been a moment of gala for the London-based start-up, but as co-founder Richard Reed explains, they were nervous.
"We were very conscious that if the smoothies sold well they would be put into 10 more stores, and so on. But if they didn't sell well, it would be all over for us before it started, " he says.
So Richard and his fellow co-founders, Adam Balon and Jon Wright, came up with a plan.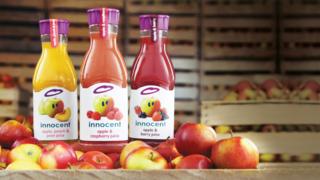 "We had to make sure the smoothies sold, " says Richard. "And the only style we could guarantee that was to go into the stores and buy our own products. So that is what we did.
"It was largely an exercise in faking it until you make it, but thankfully we then started to see strong marketings in the shops we weren't buying up our own stock from."
With the Waitrose trial a resounding success, it wasn't long before it was stocking Innocent's smoothies nationally, and within a few years all the other big UK supermarket groups soon followed suit.
Today Innocent is one of the UK and Europe's largest smoothie and juice brands, with annual sale of more than PS350m.
Yet while the three founders remain on the board, they don't actually own the business anymore. Instead they sold up to US beverages giant Coca-Cola back in 2013, as a result of the firm get itself into difficultly during the 2008 global financial crisis.
Richard, 45, helps us seems back on Innocent's meteoric rise.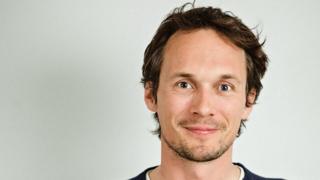 The three cofounders had been friends at Cambridge University, before all get employment opportunities in the corporate world. Richard in ad, and Adam and Jon in management consultancy.
Four years later, while on a skiing holiday together, they decided to all cease their jobs and launching a smoothie brand. Their idea for Innocent was to build smoothies entirely from natural, fresh fruit, without resorting to the use of cheaper concentrates and any preservatives. And the firm would give 10% of profits to charity.
So relying on savings and maxed out charge card, they first started making their smoothies from the smaller kitchen of a shared house in west London, before eventually detecting a farmer in the north of England who could crush the food for them.
Securing financial backing was much harder though. "We went to 20 banks who all set 'no', " tells Richard. "Then we went to 500 venture capital firms in London. Most didn't get back to us, while the rest also said 'no'.
"One said we scored zero out of five in the investors handbook, because we were too young, hadn't appointed a leader – because we wanted to run it together, had no experience of key sectors, and had not run a business before.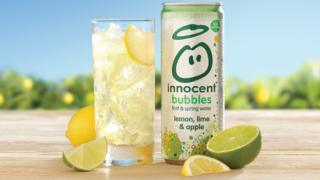 "He told "were in" a dreadful investment opportunity, and he wouldn't touch us. And that completely made sense on paper."
Out of desperation, the three founders all emailed their extended families and friends to ask if anyone knew someone wealthy who might want to invest.
An old school friend of Jon Wright suggested they try an American investor called Maurice Pinto. He was impressed enough to invest PS250, 000, and Innocent was up and running. Further help and support came from Mike Lord, a businessman who ran a Welsh-based juice firm.
After Innocent procured are dealing here with all the main UK supermarket groups – helped by buying up billboard ad near their head offices – its marketings rocketed, and continued to grow strongly until everything went wrong in 2008.
"We'd had 10 years of unbelievable growth, but then we ran into difficulty as the global financial crisis hit, " says Richard.
"Suddenly our sales declined as people said 'I'm going to have less fund, so I need to tighten my belt'.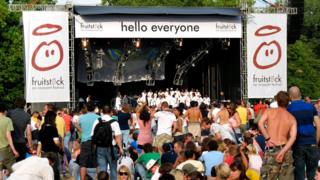 "Then we had a call from our manufacturer telling 'I'm truly, really sorry, we we are going into receivership at 5pm today, so this is the last production operate we can do for you'. And at the time it was making 100% of our product.
"Then our bank told 'we want our money back', and we said 'sorry we don't have it', and they replied 'in that case we are going to have to take over the business'.
"So we were abruptly in the position where we had to sell part of the business to save it."
The three founders had a number of interested parties, but decided to go with Coca-Cola, selling it parts of the business in a number of stages, until in 2013 – with Innocent's annual sales reaching PS210m – the US giant took complete ownership for a final figure that Richard tells was "north of half a billion pounds".
Coca-Cola then instantly invited them to remain on the board, as advisors, which they remain to this day.

More The Boss features, which every week profile a different business leader from around the world 😛 TAGEND How a poorly puppy inspired a pet food success tale How Red Driving School steered away from a crisis How a rugby trauma led to a successful business career Hollywood's go-to visual effects company