Last 'True American' in Damascus doesn't want to leave his home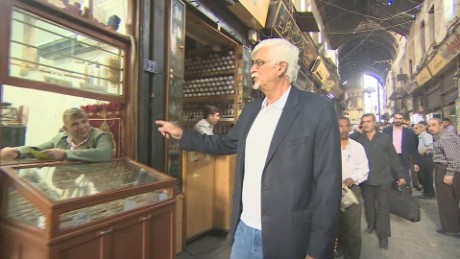 Damascus, Syria( CNN) The brutality of Syria's civil war is staggering: More than 300,000 people killed,and millions either internally displaced or have fled the country altogether.
But one American says he wouldn't want to live anywhere else. Thomas Webber, 71, has called
the capital city of Damascus
home for more than 40 years.
JUST WATCHED
Russian military presence still evident in Syria