The Sanctuary in Koh Phangan: a novel balance between hedonistic and healthy
A resort in the Gulf of Thailand may be the inspiration for Alex Garlands The Beach. Brigid Delaney takes a plane and two barges to check it out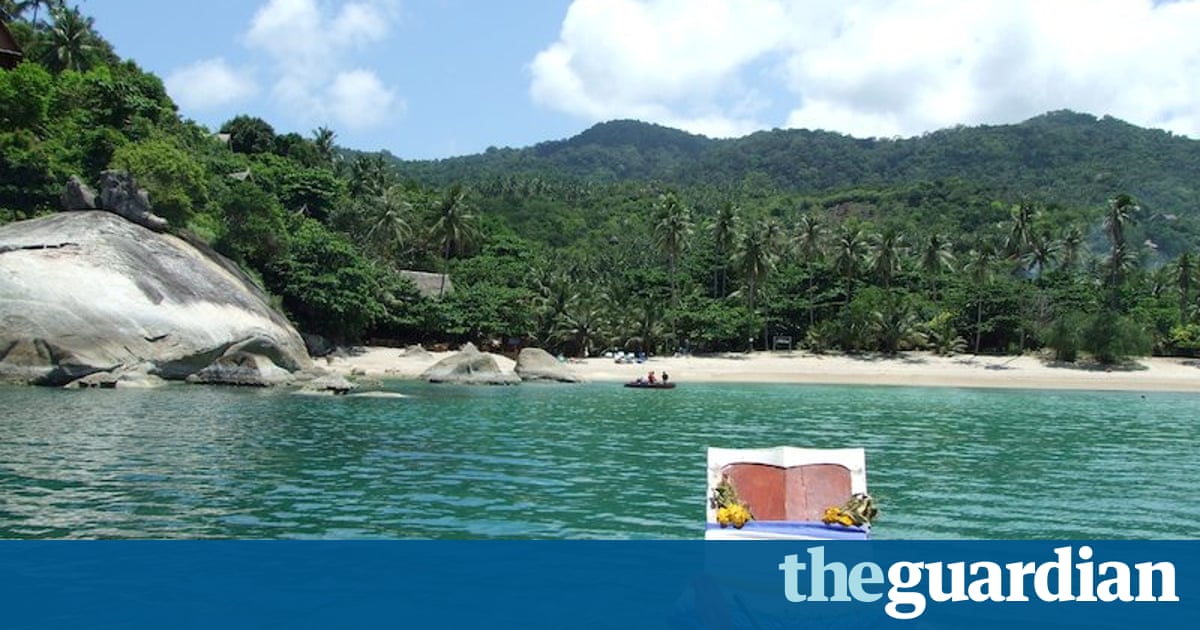 This year it is 20 years since Alex Garland first published his backpacker classic The Beach . You couldnt get on a plane or lie on a beach without insuring copies of the book in your neighbours hands. It was reprinted 25 hours in less than a year and the cinema rights were hot property. The volume about seclusion and secret places was everywhere.
The Beach is a modern take on Conrads Heart of Darkness. The backpacker, Richard, fulfils an unhinged Scotsman running by the alias of Daffy Duck who devotes him a hand-drawn map, with directions to a beautiful island with a concealed lagoon and beach, located in the Gulf of Thailand and inaccessible to tourists. Richard finds paradise, but he and his fellow traveller are locked in a constant battle to keep it to themselves.
There are many places that claim to be the inspiration for The Beach including the undeveloped Ang Thong national marine park near Koh Samui. But there is one place I maintained hearing about that was the original inspiration for The Beach: The Sanctuary on Koh Phangan. Even its name has a Beach-like vibe.
One friend who was get over a breakup ran there for a week and objective up staying several months. The visit changed her life, she told me. Get on a plane, do what it takes, simply get over there, she exhorted.
The Sanctuary is a hippie resort that specialises in yoga, spa therapies, detoxes and alternative therapies yet also offers a hedonistic, party-vibe if thats what you want. Accommodation ranges from dormitory room to self-contained air-conditioned bungalows, high up in the jungle hills.
Because it was paradise it was not easy to find. When the weather is wet you can pay a guy to take the sometimes-treacherous road inland though dense jungle to get to resort but, if its pacify, you can arrive by sea.
I flew from Penang to Koh Samui and caught a barge to Haad Rin wharf, then scrambled down rocks with a suitcase, which got tossed on to a angling barge, before we took off, away from the hectic beaches that are home to the full moon parties, and headed towards a string of beaches that sit at the start of steep hills, contained within jungle. We pulled in at Haad Tien, which is made up of three bays and is the home of The Sanctuary.
Read more: www.theguardian.com